Last time we wrote an update here we had just created our Solar Struggle Steam group and were still waiting for Solar Struggle to be greenlit.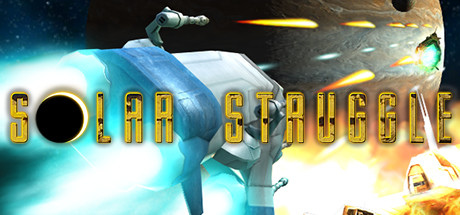 Well, we're glad to inform you that the game was greenlit and today, 18th of November, Solar Struggle will be finally released on Steam! We worked very hard for this to happen and we want to thank all of you who voted for us on Greenlight.
For the Steam release we also decided to change and add a few things to the Solar Struggle experience: the former in-game awards have been converted to Steam achievements and you can get 37 of them now. We also added trading cards, badges and wallpapers. Happy collecting
Also, as a little thank you to, we decided to set the price to a permanently low 5,99USD.
Again, thanks for your help and we hope you happily add Solar Struggle to your Steam library!